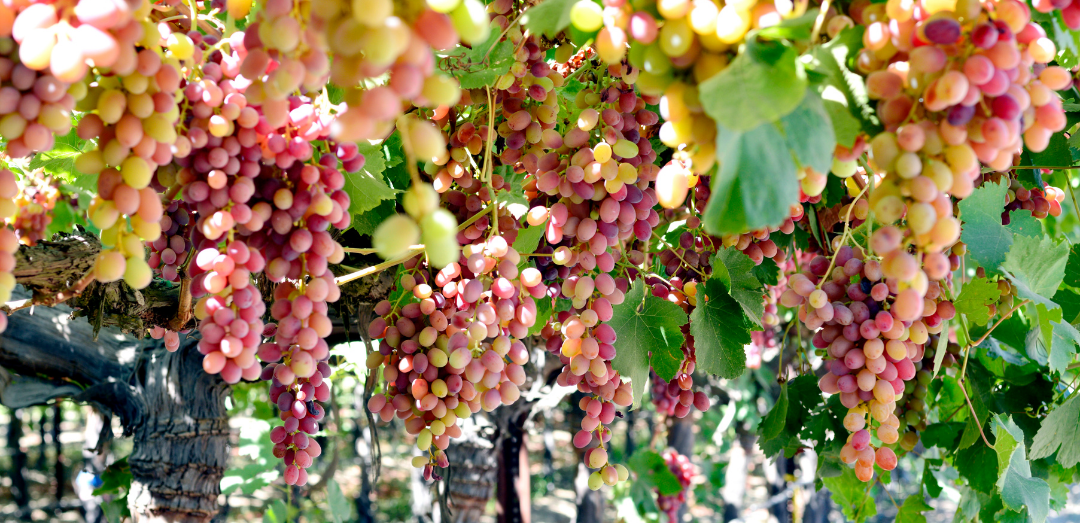 Before my husband and I had kids, we traveled to Champagne, France. I learned that wine made in Champagne, France was the only sparkling wine permitted to be called champagne. We had a bus tour of the winery that ended in a farmhouse. I had duck liver pâté for lunch, and it was surprisingly delicious and made this trip so memorable.
Since I had traveled to Champagne, France, I was eager to watch the 60 Minutes show Weather & Wine, Drawing Truth to Power that aired on December 26th, 2021. I was filled with curiosity about the connection between climate and wine production.
I am more familiar with how global warming causes weather disruptions such as excessive floods, tornadoes, heat waves, persistent drought, and melting glaciers.
But the wine I enjoy at home at the end of the day or with dinner? I hadn't thought much about global warming's effect on wine!
The effects of global warming on French wine country
One family in France has been making wine since the 1700s. This is a family of wine experts that knows what they're doing. But in 2021, they lost 90% of their harvest. This was the first time the family could not produce wine; therefore, there was no champagne.
Why did they lose their harvest? What impacted their business so harshly? Disruptive weather is caused by global warming. Over just three days in 2021, a month's worth of heat and rain provided a hungry fungus the environment it needed to wipe out the grape crops: Good-bye wine.
Usually, the cold weather of winter kills the fungus responsible for consuming crops, but the grapes still flourish. However, the winters have become so cold that even the grapes cannot survive. There are fewer grapes due to cold, more fungus due to humidity, and rising temperatures. This change resulted in a 30% yield reduction for French winemakers and over $800 million in lost revenue.
Fighting the impact of climate change on wine production
Red wine fermentation occurs between 68-86 degrees Fahrenheit or 20-30 degrees Celsius. White wine fermentation is best below 59 degrees Fahrenheit, or 15 degrees Celsius. The climate cannot be too dry, frozen, or too tropical. That's what makes regions like California or France perfect for wine production.
But now that's changed. Temperatures are higher, and weather is deadly to the crops. And natural predators are threatening those same crops. This is a concerning trend across the planet. No matter your industry, global warming has impacted it, causing lower yields, lost revenue, product shortages, and higher prices for consumers.
In order to fight the impact of climate change on grapes, scientists have developed several strategies:
Introducing new grape varieties

Transplanting vines from tropical climates to France's warming climates

Developing and growing genetically-modified grapes resistant to disease

Anticipating even hotter temperatures and adapting farming strategies
The positive effects of climate change on the wine industry
There have been two benefits to a warmer climate in wine countries. Rising temperatures create the ideal environment for the correct amount of sugar, resulting in an improved wine flavor. And areas like England, which is famously murky, cold, and rainy, can now reach ideal grape-growing temperatures, somewhere between 68-86 degrees Fahrenheit, for French champagne or sparkling wine.
The beginning of the English wine industry
Two Americans, Stuart and Sandy Moss started the English wine industry in 1988.  They founded Nyetimber, the country's first commercial vineyard, and Nyetimber wine earned prizes once it matured after four years. This vineyard now produces 300 million bottles a year.
The French Champagne company, the House of Taittinger, owns a 120-acre vineyard in England. Their first crop of wines from 2020 will be available at the end of 2024.
What can you and I do to help combat climate change in the wine industry?
Wine is lovely, and I hope to enjoy it for years to come. To do that, we need to change how we consume wine. Before you pop the cork, consider the entire lifecycle of wine. How can you reduce the environmental impact of the wine industry while still enjoying wine as responsibly as you can? I put together these three ways you can do just that: 
GREEN: Recycle your wine bottles. Separate the wires around your cork and drop off your corks at any Whole Foods customer service location.
GREENER: Buy boxed wine instead, and be sure to recycle the box.
GREENEST: Purchase and use a refillable wine bottle. Request your favorite retailer and winemaker to create refill wine stations.   
We are in this together. Let's go green.