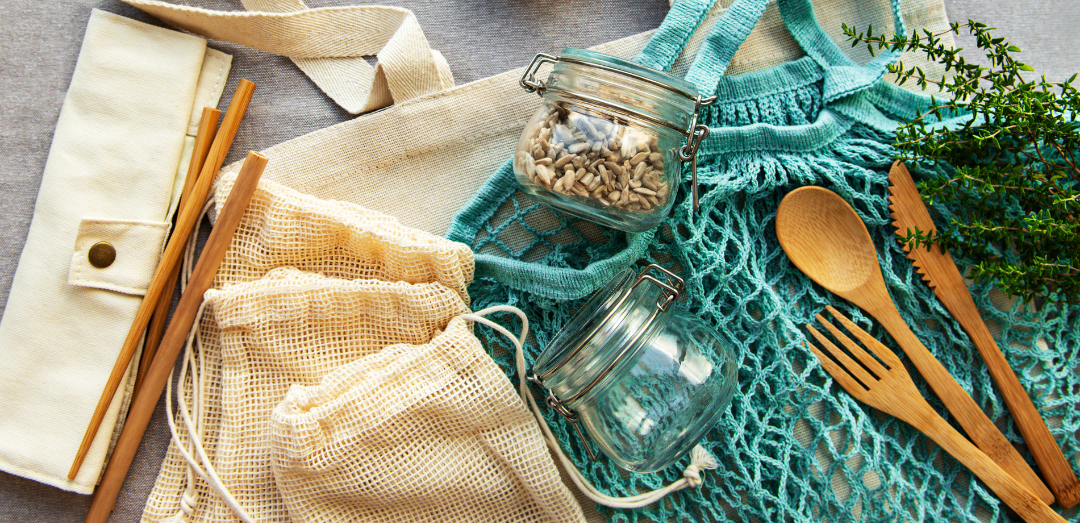 Whenever someone asks me about traditional recycling, I switch the conversation to Zero Waste. Why do I see this opportunity as an educational moment?
For starters, recycling has several problematic issues:
Local

politics

Changing markets for recycled materials
Recycling is a global effort, and we have failed to do our part. It is time to rethink our strategy. That is why I am a certified TRUE advisor. It is my mission to help you improve your daily habits and achieve Zero Waste. Together, a greener Earth is possible. 
In this blog, we will dive into what it truly means to be Zero Waste, how to move beyond traditional recycling methods with helpful resources to guide you along the way.
Essentially, Zero Waste is a total conservation effort at every step of the manufacturing and consumption process. One of the best definitions of Zero Waste is from the Zero Waste International Alliance, or ZWIA. Let's break it down:
Conserve all resources through responsible production and consumption

Reuse and recovery of products, packaging, and materials 

No burning or discharges to land, water, and air 

Do not threaten the environment or human health
Think of it like this: In order to commit to Zero Waste, you must keep the end in mind. Anyone can adopt a lifestyle in support of the circular economy to make the most out of the resources we use every single day. 
Instead of concentrating on waste at the end of a product's lifecycle, the Zero Waste methodology shifts our mindset to the front end of traditional disposal as a primary pillar of resource management.
"If a product can't be reused, repaired, rebuilt, refurbished, refinished, resold, recycled or composted, then it should be restricted, redesigned, or removed from production."
- Zero Waste International Alliance
How to apply Zero Waste to your life
The original Zero Waste guru herself, Bea Johnson, practices Zero Waste successfully for her dedicated family of four. Her annual household waste? Just one jar. That is simply amazing. 
What can you do right now in your daily life to adopt a Zero Waste lifestyle? Here are some practical, helpful tips:
Conduct a

trash audit

in your home or business;

up to 40%

of landfills are food waste. Have you ever thrown away food because it is ugly or leftover from a meeting? 

Donate to your local food bank

: 1 in 4 of our neighbors are

food insecure

. Donate protein, grains, vegetables, fruit, and cooking oil to your local food bank.
When food decomposes, it releases methane, a greenhouse gas 28 times more powerful than carbon dioxide. Therefore, wasting less food has a positive impact on our environment.
It can be stressful searching for resources on Zero Waste and sustainability. Where exactly should you begin? I put together a helpful list of local, resourceful websites committed to the Zero Waste lifestyle. 
How am I tackling Zero Waste?
I am committed to practical Zero Waste education and consulting. It is why this year, I am organizing educational webinars for high school students during the International Zero Waste Week. From September 7th to September 11th, learn from local Zero Waste champions making a difference right here in our Memphis community. Here are some of this year's speakers:
Kelsey Davis

, Tennessee's Department of Environment and Conservation: Kelsey is an environmental scientist with Tennessee's Office of Policy and Sustainable Practices. She is a certified

LEED Green associate

with extensive experience leading awareness workshops and sustainability training.

Ali Manning

and

Heidi Rupke

from

Project Green Fork:

Memphian project consultants committed to sharing and implementing ways local restaurants can operate sustainably in the MidSouth region. They will highlight the

Memphis Food Waste Project

, its impact on the community, and how to get involved.
Tennessee's inaugural Zero Waste Day
In 2018, Tennesseans produced 8.1 million tons of waste. That is 6.56 pounds of waste per person per day. Compared to the national average of 4.51 pounds per day, Tennessee citizens produce 31.7% more waste. 
That needs to change. 
Last year, the state of Tennessee hosted Zero Waste Day, an event aimed to raise Zero Waste awareness and educate citizens on how to implement sustainable changes in their daily lives. Every October 27th, commit to understanding your carbon footprint in the following ways:
Rethink

: Make purchasing choices that limit your impact on the environment.

Reduce

: Be mindful of unnecessary and wasteful items. Live a simpler life.

Reuse

: Give possessions a second life through creative reuse, repurposing, or donation.

Re-Earth

: Compost organic waste to divert the biggest landfill waste stream.
If you are interested in learning more about how you can achieve Zero Waste, click here.
Challenge yourself to go Zero Waste
Shifting towards a Zero Waste lifestyle is the most realistic and sustainable path to a low carbon economy. Challenge yourself to adopt one change. What can you do today to reach Zero Waste? 
Here's one thing you can do right now: contact me. At Green365, we are ready to guide you along the path to Zero Waste through practical consultation and sustainable education. 
We can't change the world on our own. But that does not mean we are alone. It takes mindful, committed people—like you and me—to make a difference. Celebrate good. Acknowledge your daily green accomplishments. Be accountable to yourself, your loved ones, and your community. Be the change you wish to see in your climate. 
Let's move towards Zero Waste together.