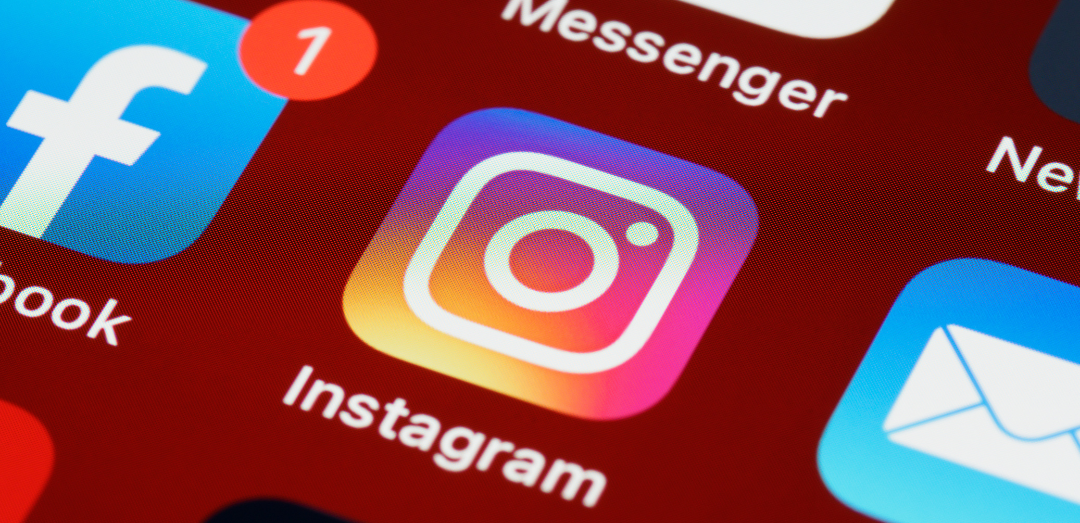 There are quite a few Zero Waste resources out there. Sometimes, it can be overwhelming. One place I discover helpful, everyday tips to sustainability? Instagram.
It can be tough to find Zero Waste resources on social media offering clear, simple, and focused content about Zero Waste. You deserve the best Zero Waste resources without bias. That is why I found the best Tennessee Zero Waste instagram accounts for you.
Before we highlight the Zero Waste blogs, I want to begin with a quote from Ruth Bader Ginsburg, the late Supreme Court Justice.
"You can't have it all, all at once. Who - man or woman - has it all, all at once? Over my lifespan, I think I have had it all. But in different periods of time, things were rough. And if you have a caring life partner, you help the other person when that person needs it."
I love this quote from Justice Ginsburg. It is a driving, practical reflection on life and a statement that we all need a helping hand. One person cannot change the world single-handedly. It takes a global village of change agents to adopt new behaviors, try new things, and discover healthier ways to live.
Helping you achieve Zero Waste in your life or business is my mission at Green365. I hope this blog helps you build healthy habits and informs you of the Zero Waste resources in your Tennessee community.
Waste Free Tennessee is an Instagram account dedicated to the transitional journey of a Zero Waste lifestyle. Managed by That Organic Mom's Rebecca, Waste Free Tennessee features insightful, practicable tips and perspectives on simple, daily steps to reduce and reuse.
As a follower, you can rely on Waste-Free Tennessee for a variety of content, including:
Seasonal Zero Waste challenges

Event-specific awareness 

Mini-workshops to engage your family and friends 

Education 

Practical tips, like how to compost effectively 

Waste Audit resources and information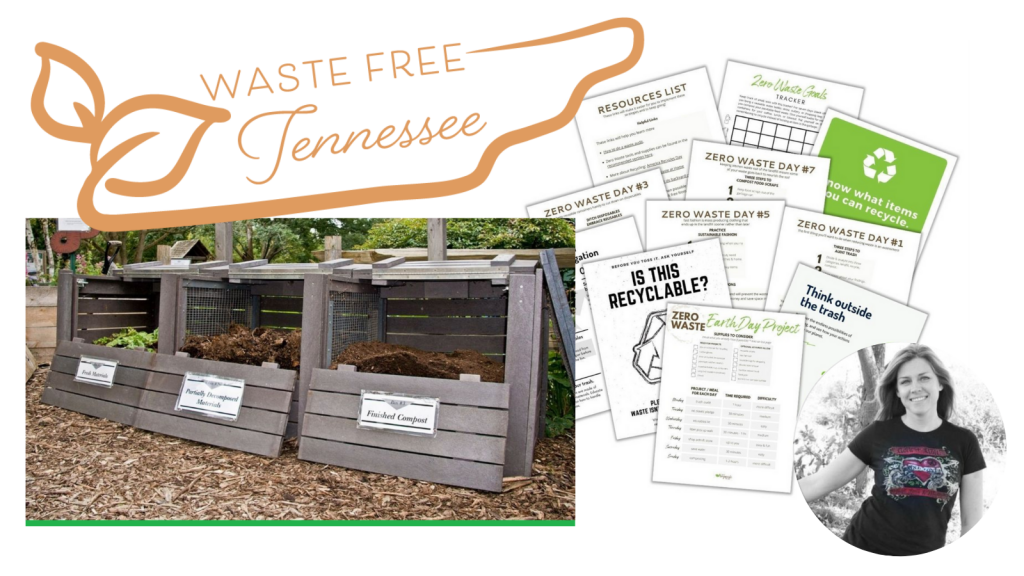 This is the Instagram to know for practical advice and "how-to" guidance. I cannot recommend Rebecca and Waste Free Tennessee enough. You can follow Waste Free Tennessee here. Tell them Green365 sent you.
2. Plastic Free Tennessee
Plastic Free Tennessee's mission is simple: to raise awareness of the negative impact plastic pollution has on our environment. This is a great profile to discover inspiring Zero Waste stories and eco-friendly tips.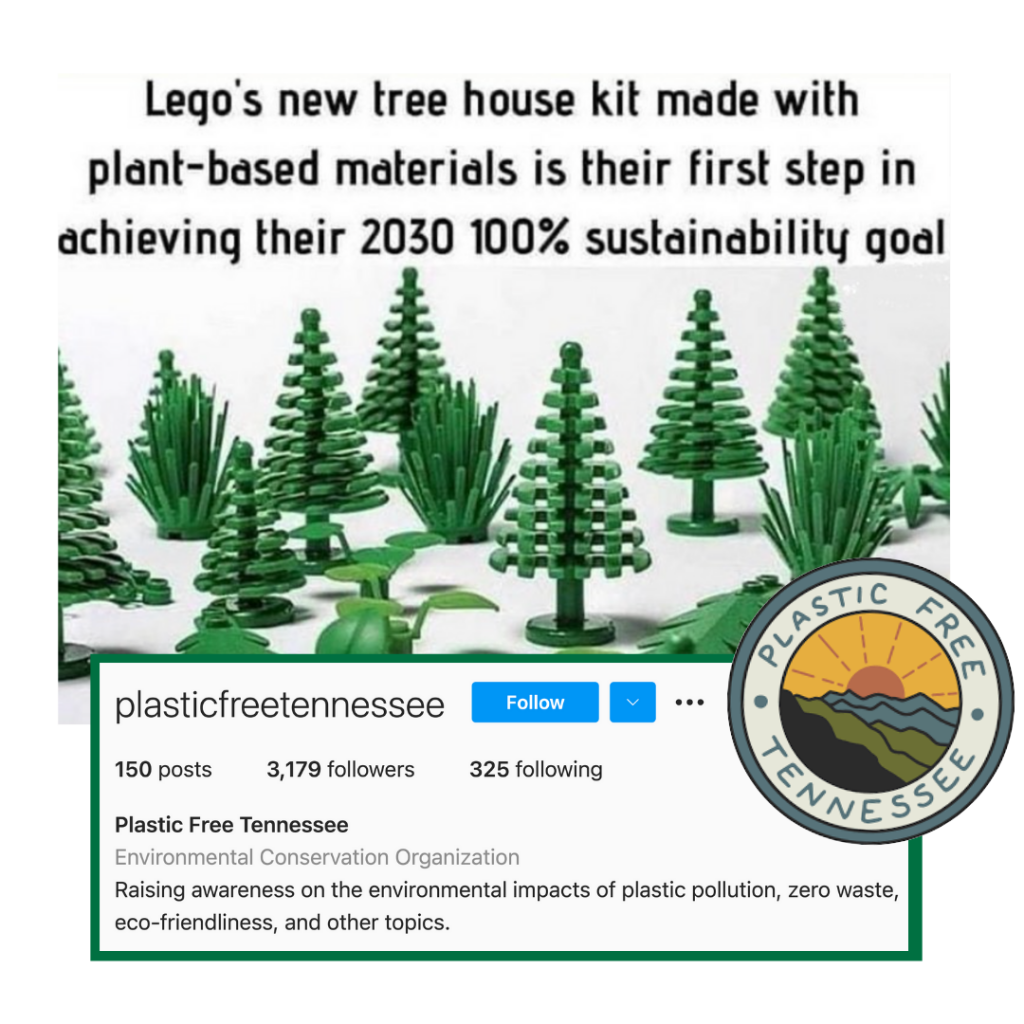 In exchange for a follow, you can enjoy content from Plastic Free Tennessee, such as:
Engaging photos and Zero Waste memes

Giveaway contests 

Helpful plastic-free infographics 

Unique global sustainability facts from cultivation to consumer
You can learn more about Plastic Free Tennessee here. Here is a nice post from Plastic Free on a LEGO treehouse kit made from plant-based materials.
Memphis Transformed works hard every single day to make Memphis the cleanest and greenest city in the world. It's a lofty goal, but that's exactly why you should know them. Memphis, like other cities, struggles with cleanliness and sustainability. Memphis Transformed works to change that. With your support, you can work to change Memphis too. See Memphis' transformative journey here. 
Here is a post from Memphis Transformed that is eye-opening: over 40% of our fruit and vegetables end up in landfills. That is unacceptable.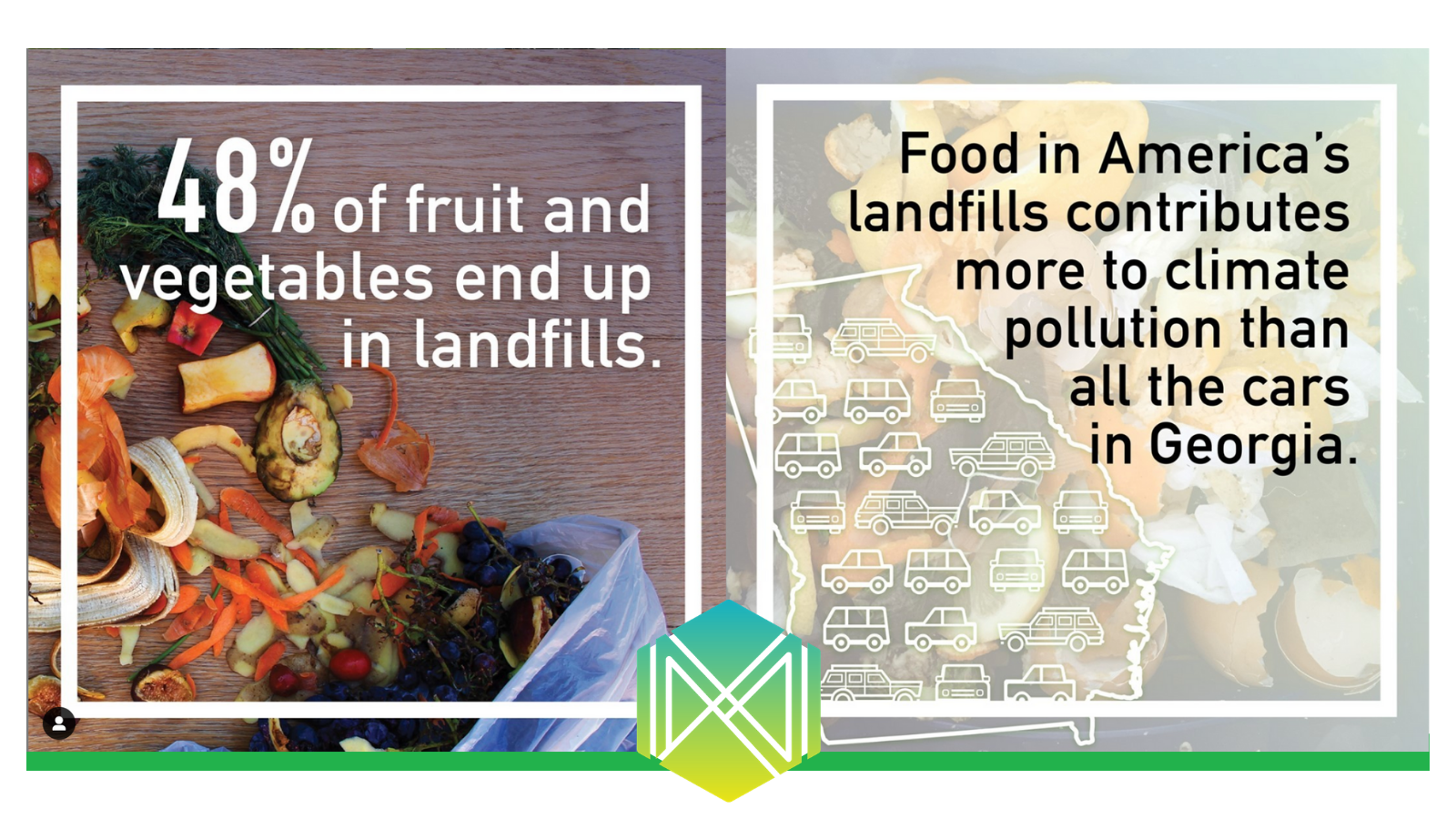 Knoxfill, a refillery and Zero Waste shop from Dr. Michaela Barnett, facilitates and supports the Zero Waste methodology: refuse, reduce, reuse, recycle, and rot. 
What is a refillery? It is a place where you can fill up your own container with liquid or powdered products in an effort to reduce waste and reuse containers.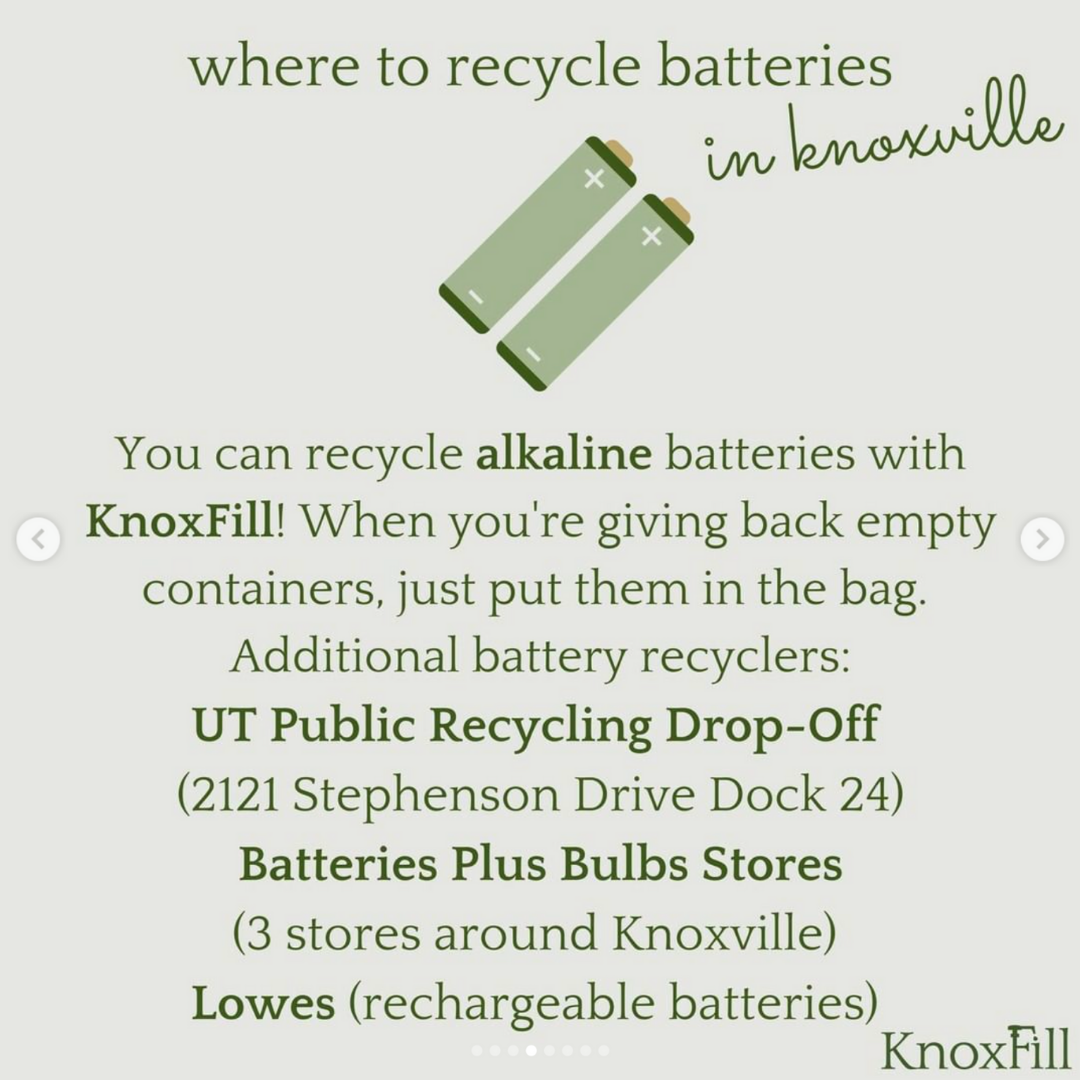 I love that Tennessee has a community leader like Dr. Barnett and a store like Knoxfill. Her work directly reduces single-packaging waste, such as plastic shampoo bottles. Here are several reasons why Knoxfill's Instagram helps you achieve Zero Waste:
Fun and unique products to reduce waste 

Colorful resources and graphics that raise sustainability awareness

A few beautiful cats

Easy Zero Waste tips and guidance for early adopters 
Give Knoxfill a follow here.
5. Reduce Reuse Nashville
The Reduce Reuse Nashville Instagram is a resource for Nashville residents working toward producing less trash.
In 2018, Tennesseans produced 8.1 million tons of waste. That is 6.56 pounds of waste per person per day. Compared to the national average of 4.51 pounds per day, Tennessee citizens produce 31.7% more waste. These statistics are why Reduce Reuse Nashville's Kate Mason works hard to inform and help her community live a greener life.
Here are three reasons why Reduce, Reuse Nashville is the Instagram account for you:
Zero Waste habits and resources based on science and fact, not politics and opinion

Advice for homeowners and renters looking to incorporate Zero Waste practices into their lives

Clear, effective examples of how Zero Waste saves you time, money, and energy
Here is a post from Reduce Reuse and Nashville encouraging followers to take action against companies using plastic to wrap their products.
Kate, on top of managing a great Instagram account, writes informative blogs on Zero Waste tips for beginners. Catch the latest from the Reduce Reuse Nashville Instagram account here.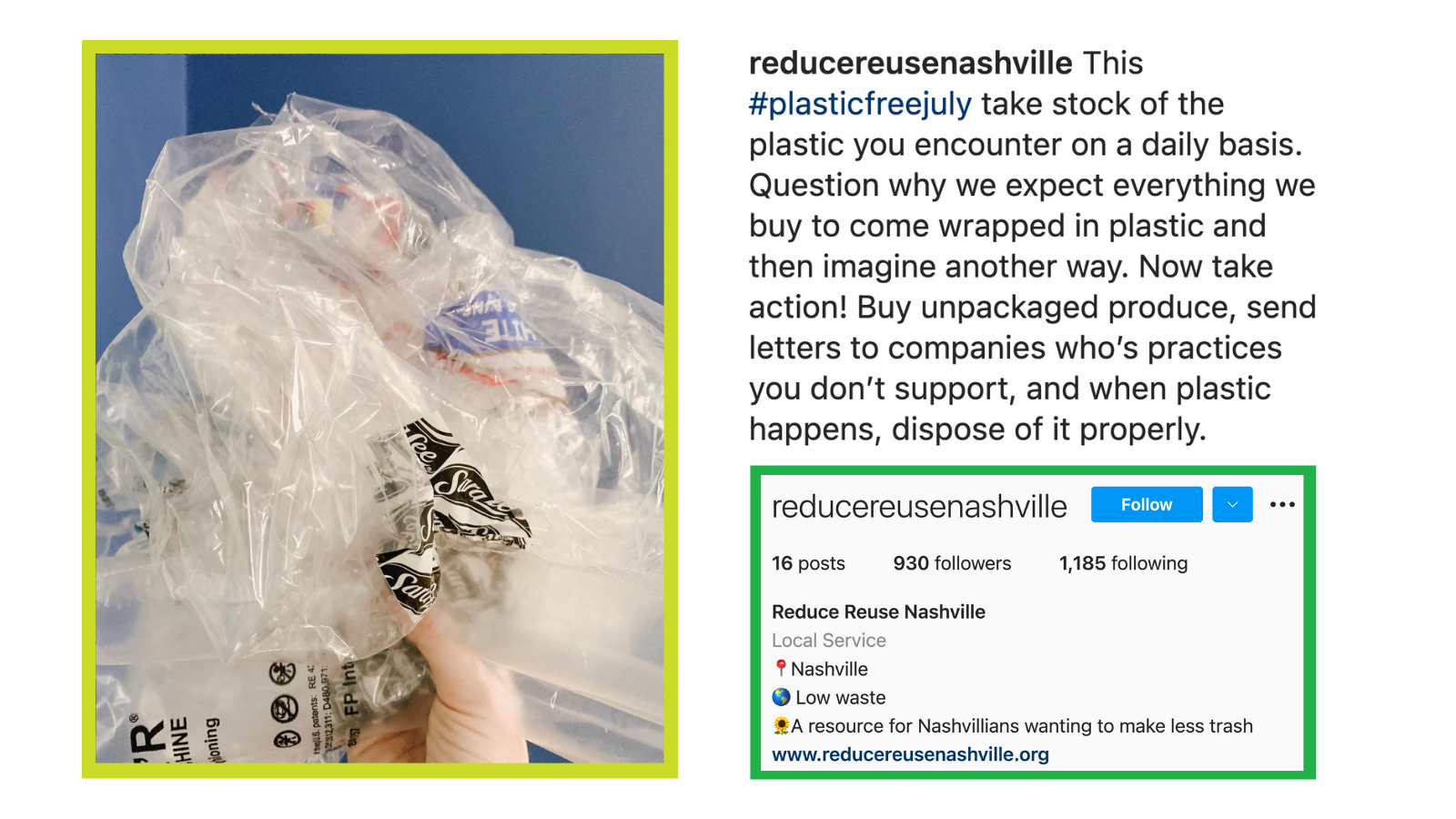 The Urban Green Lab is a Nashville-based nonprofit teaching communities to live sustainably. One of my favorite resources from the lab is Sustainability 101, a blog post explaining and visualizing what the world of business sustainability looks like in our daily lives.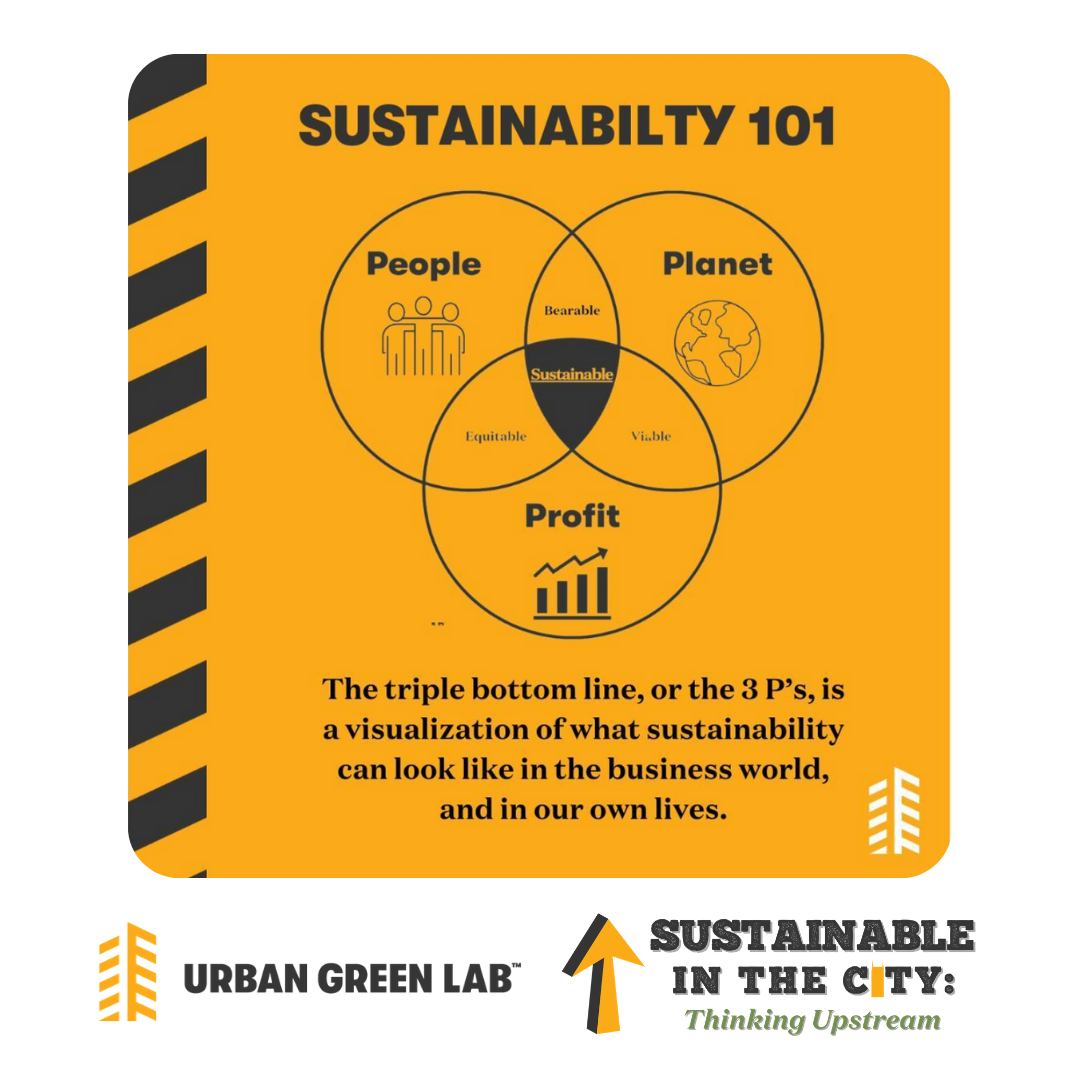 The lab's Instagram page is a resourceful, consistent extension of their website, values, and blog. What can you expect from the Urban Green Lab?
Book recommendations 

Sustainability webinars and virtual training 

Inspirational quotes from global sustainability champions
Follow the Urban Green Lab on Instagram. They are a great bunch doing incredible things for our planet.
Simplify Nashville is one of the top Zero Waste Instagram accounts for minimalist living tips. They share information on sustainability and recycling for any location and budget. I am highlighting Simplify Nashville's post about styrofoam recycling because it is both practical and useful. An interesting fact I learned about styrofoam recycling from Simplify Nashville is there are local mechanical ways to recycle styrofoam instead of traditional chemical recycling methods. Trust them to provide relevant and eco-friendly solutions to everyday challenges.
The goal is simple: encourage mindful consumption and habits that lessen human impact on the environment. What else does Simplify Nashville offer? 
Practical Zero Waste guidance and tips for consumers like you and I

Seasonal behavioral changes to lower your carbon footprint

Plastic waste reduction and accountability habits 
Learn with Simplify Nashville here.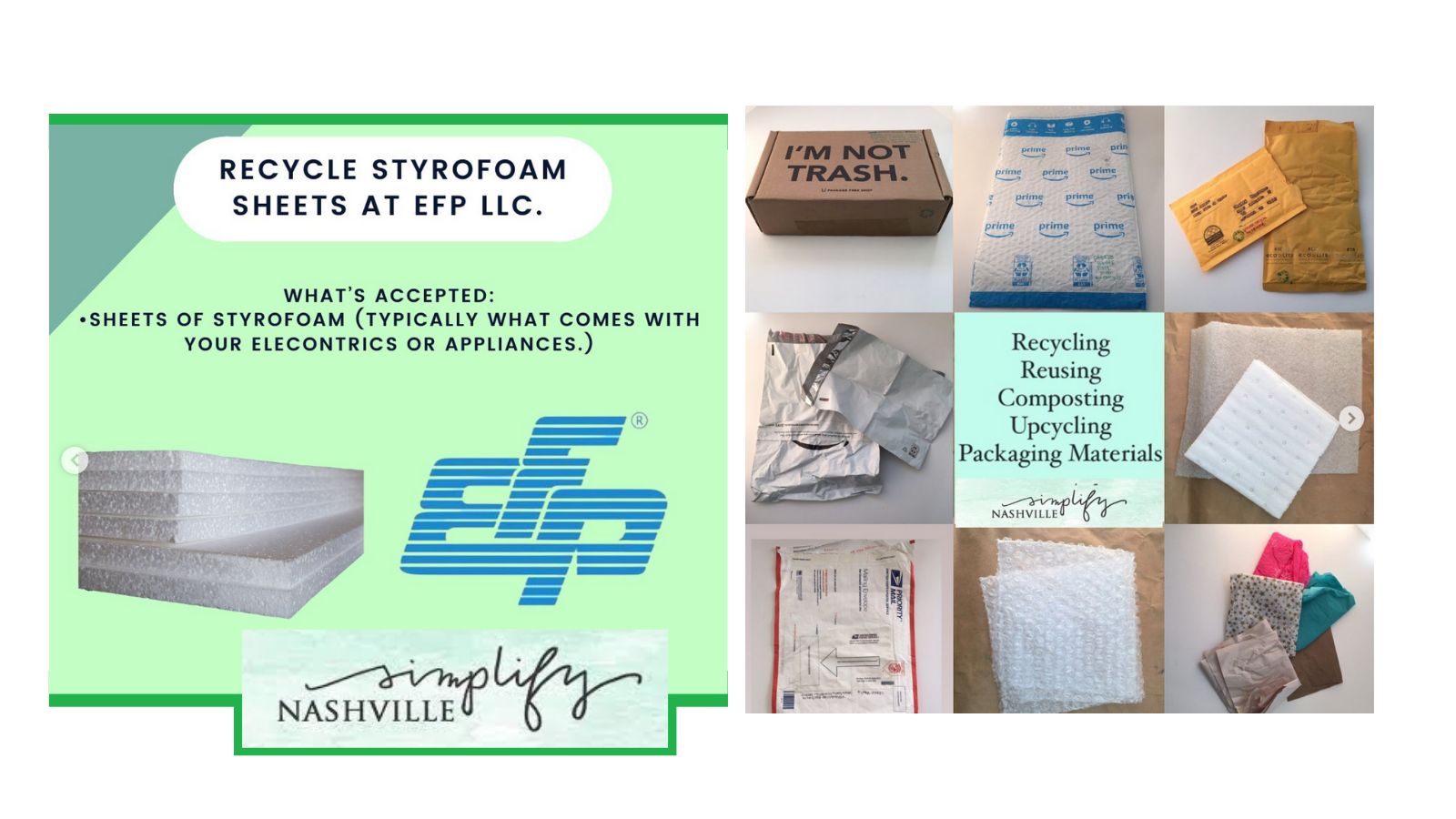 When you engage with these seven Zero Waste Instagram accounts, you will become the Zero Waste hero your community needs. All you have to do to get started is follow, engage, and apply. 
Follow the accounts I highlighted in this blog

Comment, like, and be part of the Zero Waste community 

Apply what you learn to your daily life and workplace
Let's rethink how we use plastics, consume food, and waste resources. Instead, reduce and reuse. Shift your mindset from what has to be thrown away to what can be saved and repurposed. It is not always easy, but since when is making the planet a better anything but a challenge? Are you up for the task? I think you are. Let's go green.