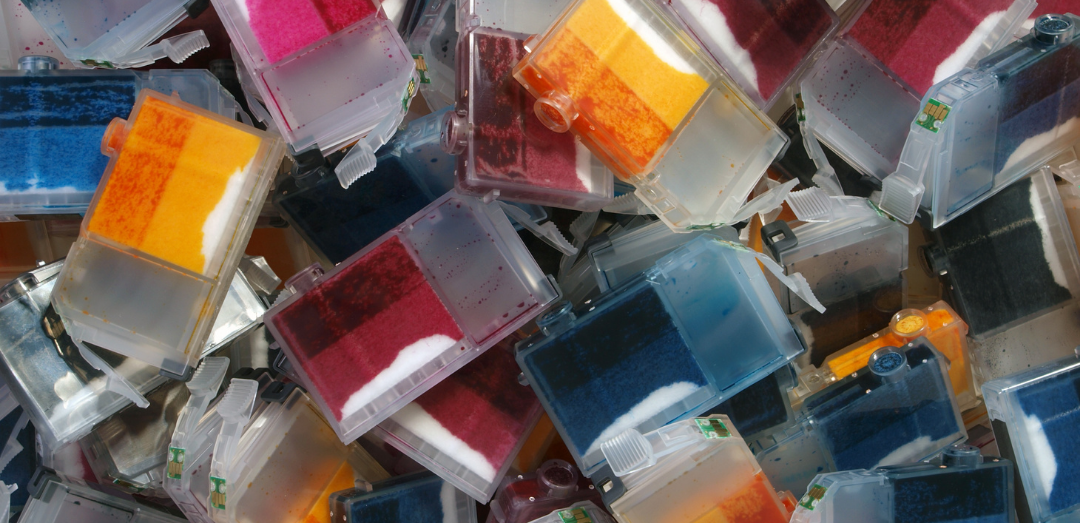 The good news is that more and more things can be recycled. The bad news here is that, with some products, if the process is not streamlined or consistent, it becomes harder or impossible to recycle appropriately. Thankfully, there is a path to recycling ink cartridges and water filters.
How To Recycle Ink Cartridges
Office Depot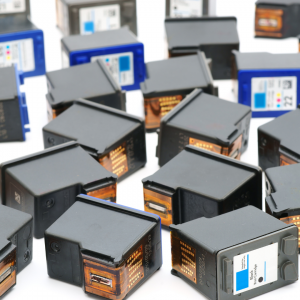 Recycle your ink cartridges from any brand at any store. They'll take them off your hands.
You will receive a reward for recycling ink cartridges if you become an Office Depot rewards member.  You can also print your own pre-paid label, but you must have a minimum of 10 cartridges to qualify for the label. This system is excellent for individuals and small businesses. 
Empties4Cash.com
I have successfully sent my empty ink cartridges for my HP Envy 5660 printer to Empties4Cash.com and received two checks for recycling them. I like this service because of its helpful email support for any questions, quick access to prepaid shipping labels, and commitment to reducing the environmental impact of ink cartridges.
More Information on Ink Cartridges 
Treehugger has an article on recycling ink cartridges. DIY refilling cartridges is tricky, and I know from experience; I tried and failed miserably. Treehugger is an excellent resource for people looking to learn more about Zero Waste and take action. 
Instead of making refurbished cartridges myself, I purchase recycled or reused ink cartridges at a discount from sites like Empties4Cash. It's worth the effort to mail the empty cartridges to them because I am confident these cartridges are reused or recycled.
How To Recycle Water Filters
Water filters are difficult to recycle because they are made from plastic, metal, and possibly harmful filtration materials.
The first step to determining if your filter is recyclable is to check the filter manufacturer. You want to determine if they have a recycling program before seeking out secondary resources such as RecycleWaterFilters.com or Terracycle.
Zero Water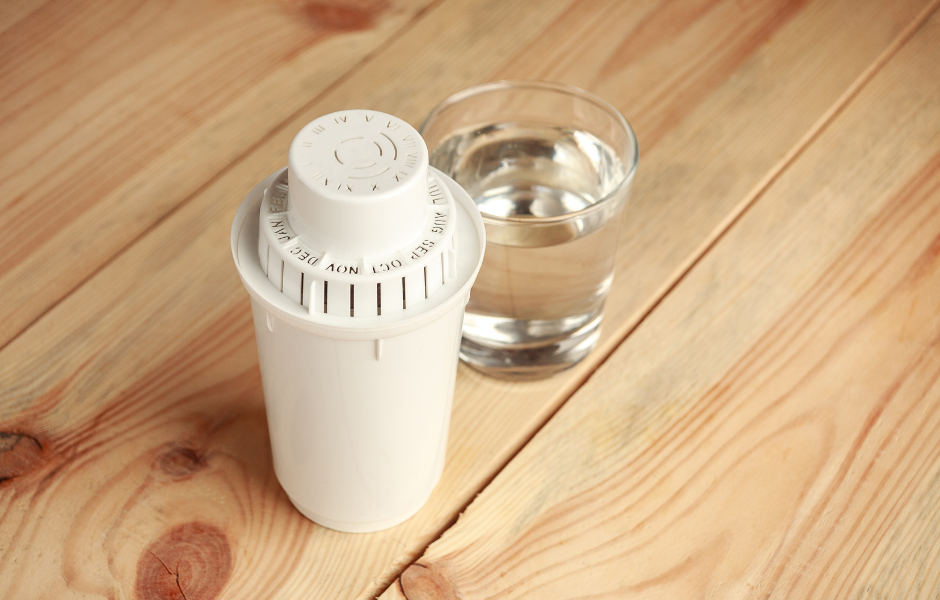 I used the Zero Water form to send the six filters I collected in the past year. I hope to receive my $20 coupon code promised in exchange for my filters. They said the process would take about six weeks after I paid over $20 in shipping charges.
RecycleWaterFilters.com
I paid $7.99 for a pre-paid label to send one refrigerator water filter to RecycleWaterFilters.com. They will not accept any packages without authorization. The fee is to offset the cost of mailing the filters, but it does not cover the cost of recycling the filters.
Green tip: Beware of some websites claiming to specialize in filter recycling. They can be scams charging a fee for their "service" on top of the costs for shipping.
More Information On Water Filters
Earth911 is a valuable recycling resource. They are informative, helpful, and proactive. I recommend this great article of theirs on water filter recycling.
Dean Eby of HouseGrail, a guide to DIY projects for your home, wrote a thorough, recently-updated article on water filters, which you can read by clicking here. It's an excellent overview on recycling Brita, Zero Water form, and PUR water filters.
Here Are More Steps You Can Take Right Now