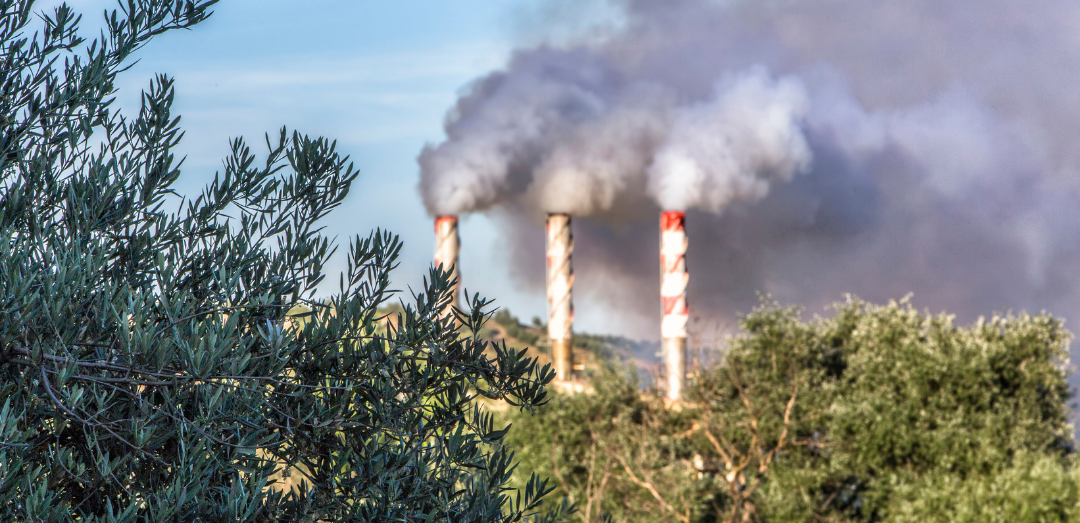 The planet is growing warmer every single year. For decades, we've experienced drastic weather pattern shifts, severe flooding in Germany, severe wildfires in California, and deadly hurricanes in Louisiana and Texas.
Our planet is in trouble. And we need to help it.
Why did the Intergovernmental Panel on Climate Change, or IPCC, cause so much alarm with their most recent assessment report on August 9th, 2021? 
The IPCC's sixth assessment report, Climate Change 2021: The Physical Science Basis, provides the most current understanding of our planet's climate system. This report draws from the most advanced scientific evidence, testing, and processing to illustrate and inform the dire situation our global climate is in. 
Hundreds of dedicated scientists and government agencies teamed up, pooled their resources, and coordinated on this massive report, which took just over eight years to complete. As a species, we have taken our planet for granted that it could withstand anything and always be there. This report is a testament to how capable we are to do good for our planet and work together. 
The information in this report is clear and comprehensive. The IPCC is confident of the conclusions reached, and it's why I had to write about it for this blog.
The report detailed the following:
Greenhouse gases, or GHG, have already warmed up the planet by 2 degrees Fahrenheit.

The planet will continue to warm up due to GHG that has already been released and continues to accumulate.

Even if countries and businesses shift away from gas, coal, and oil, the best that could be done is to limit the GHG increase to 3.5 degrees Fahrenheit or 2 degrees Celsius. 

For a baby born today, by 2100, the average temperature could be 7 degrees Fahrenheit warmer than the average temperature in 2021. That will be their norm.

The result of an extreme temperature shift in such a short amount of time? Extreme droughts will quadruple, sea level will rise multiple levels, deadly storms will be three times more frequent, with 30% more rainfall in a day.
Is this the apocalyptic end?
Is carbon emissions to net zero by 2050 an achievable goal?
Yes, if we get moving and limit our use of oil, coal, and gas.
What can you and I do to reach this goal?
Here are five ways you can change your habits and power consumption to reach zero carbon emissions by 2050:
Go solar

:

SunPro

will be installing my solar panels in November 2021. Financing and federal rebates and a MLGW incentive help sweeten the deal. I will write about my experience in November after my panels have been installed.

Are there other installers? Yes, especially in Nashville, there seems to be a solar panel installer on every corner. I like SunPro because they have established an office in Memphis where I live. Another company,

Shine Solar

is located in Rogers, Arkansas, part of our MidSouth region and home to the nicest people that I have ever met.
Compost

: Talk to your neighbors, business, and city government.  Let's start composting. In Memphis,

Atlas Organics is the way to go

. According to the USDA and the EPA, up to 40% of food is uneaten each day in the United States. In TN, at least 21% of the landfills are due to food waste which when it breaks down creates methane, a powerful contributor to global warming. Be on the lookout for my post on the Memphis Food Waste Project, coming in September 2021.
Buy Recycled

. What you buy has enormous power. Avoid purchasing virgin plastic, one time use items. Focus on acquiring products with high recycled content or BPI-certified compostable dining ware, while reusing and refurbishing whenever you can. That is an ingredient for a persuasive statement to the manufacturing industry.
Spread the word

: Talk to your neighbors, family, schools and places of work and make a commitment to establish these three big impact items.  Get solar for your homes, schools and offices. Set up electric charging stations and composting services in the buildings that you live, work and play in.

Every sector of the economy has to contribute

. You can read about other ways to reduce your impact on the environment by

reading informative posts on my blog

.
These are five ways to get the biggest impact in a relatively short amount of time. The fifth one, spreading the word, is the most important step you can take to reach zero carbon emissions by 2050.
This requires all of us to make efforts at waste reduction. I plan on having a meeting with my neighbors at my home in November to discuss projects that we can collaborate on. We'll make a one-year or multi-year plan to do more.
Your Actions Matter. Every Action Matters. We are in this together. 
Let's go green.