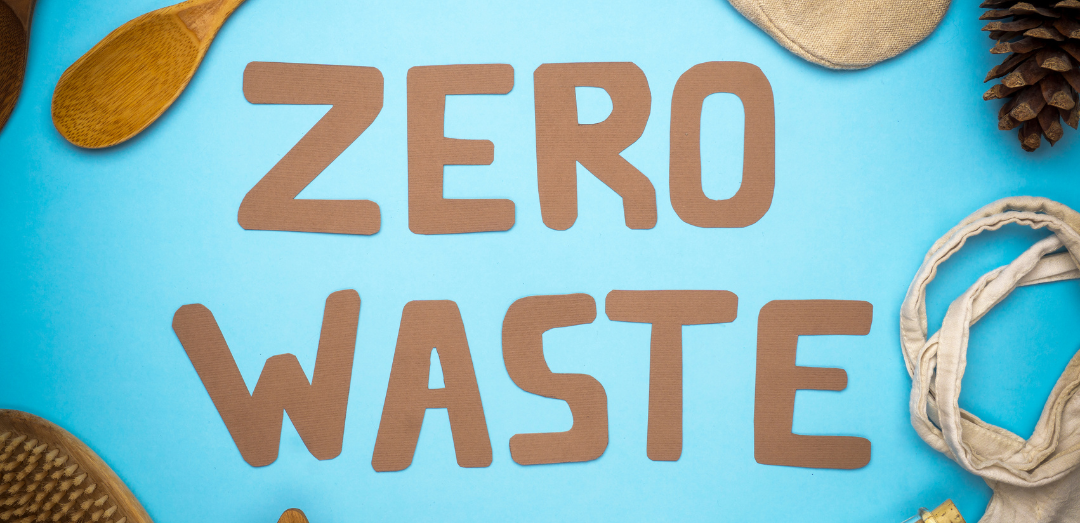 International Zero Waste Week originated in the United Kingdom in 2008 to aid organizations in reducing waste being sent to landfills. It is acknowledged annually during the first full week of September. In recognition of International Zero Waste Week, the Tennessee Department of Environment and Conservation, or TDEC, recognizes Zero Waste Day every October 27th. They held the inaugural Zero Waste Day just last year.
To promote greater awareness of Zero Waste efforts in Memphis and around the world, Green365 organized educational webinars to educate high school students in the MidSouth.
Recycle Right Memphis from Amanda Fryer
Amanda Fryer from the City of Memphis focused on proper recycling and how best to keep contamination out of the recycling stream. Click here to read the Recycle Right Memphis Recycling Guide.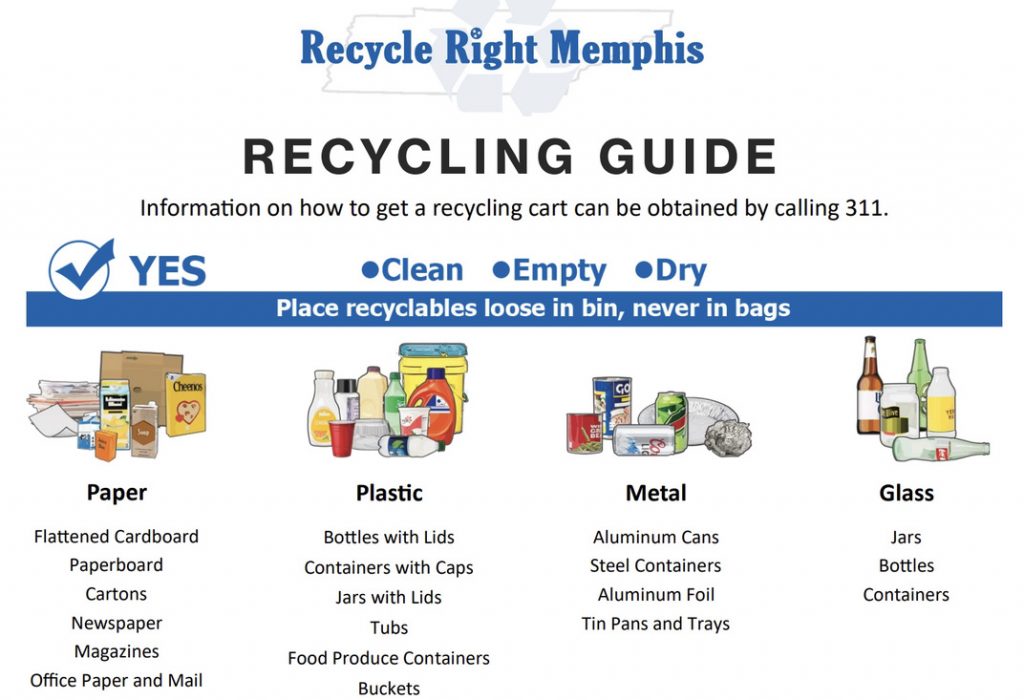 TDEC's Zero Waste Day from Kelsey Davis
Kelsey Davis explained why Zero Waste Day began here in Tennessee, what it is, and how anyone can get involved to make their city a healthier place to live. 
The webinar can be viewed here.
Zero Waste Day raises awareness about excessive waste in Tennessee and educates citizens on the actions they can take to reduce it.
Zero Waste begins and continues with five reduction actions:
Re-think

: Adjust consumer behavior by purchasing products with a limited impact on the environment. 

Reduce

: Be mindful of unnecessary, wasteful items and learn to live without them.

Reuse

: Give possessions a second life by reusing, repurposing or donating.

Recycle

: Use existing products to create new ones and reduce dependence on single-use products and virgin materials. 

Re-Earth

: Compost organics to divert food waste from landfills. 
Challenge participation will open up on October 27, 2021. Participants will have the full day to complete challenges in support of Zero Waste Day. Winners will be announced the week of November 2nd.
To learn more about TDEC's Zero Waste initiatives, follow @thestateofsustainability on Instagram.

If you are interested in learning more about how you can become Zero Waste, visit Tennessee's Consumer's Guide to Zero Waste.
Clean Memphis: The Memphis Food Waste Project from Heidi Rupke
Heidi Rupke from Clean Memphis spoke on the Memphis Food Waste Project's goal to reduce food waste by 50% by 2030. 
Why is it important to reduce food waste? Well, here are three very compelling slides that illustrate how necessary food waste reduction is for Memphis.
Take a look at the first slide. You'll read food waste does not break down in landfills. Instead, it just gets covered up and turns into a gas called methane. Methane makes the Earth's atmosphere too warm, causing temperature and climate disruption. A rapidly warming atmosphere results in decades of drought in California, escalating seasonal hurricanes, excessive flooding, and increasing deaths from extreme heat.
In the second slide, there are better uses for food leftovers such as donating to hungry Memphians.
This data is really surprising. Can you believe 41% of Memphis food waste is generated by residential properties?
Heidi highlighted that there is protection for good faith food donation through Samaritan's Law. This law provides protection for those interested in donating cooked food so that it does not go to waste. 
You can view her webinar, Zero Waste begins with Food Waste, by clicking here. 
Donation is a higher priority on the food hierarchy than composting.
Click here to understand Food Donor Liability protections.
The law gives you storage ideas that extend the shelf life of your food, as well as alternative disposing methods instead of the landfill. The law concludes with a challenge for each of us to take the pledge to reduce food waste.
Project Green Fork from Ali Manning
Ali Manning from Project Green Fork, or PGF, spoke about how they are helping Memphis restaurants and eateries to become more sustainable. Why? Because Memphians love to eat!  
This is a huge amount of wasted food which underscores the need for PGF to educate and support restaurants to become more sustainable.
In her webinar, Manning gave an overview of PGF's six pillars of membership:
Sustainable products

: Compostable, biodegradable, recycle & compost

Waste management

: Assessing waste generated

Green cleaners

: Non-toxic, safer choice label

Water and energy

: Increasing conservation, addressing repairs

Plan

: Identify leftover consumptions

Environmental context

: Addressing grease traps and storm drains.
One of PGF's biggest achievements is a partnership with Eco-Products that provides compostable dining ware at competitive prices to its member eateries. This is another great example of how PGF works to make the journey to sustainability affordable and easier for everyone.
Atlas Organics from Taylor Cook
Taylor Cook, a business development specialist from Atlas Organics, shared how she began her sustainability journey in high school and college. She explains it was excellent preparation for her role as a business development specialist with Memphis's own commercial composter, Atlas Organics. Thank you to Taylor for the great resources and terrific information to move forward on your Zero Waste.
These sustainability leaders are working hard for Memphis. They thoroughly enjoyed engaging with these high school students and enlisting their support for the ongoing efforts to make Memphis better for all.
Chinese philosopher Lao Tzu, says it best with this quote shared by Taylor. Zero Waste is a journey. We will work on this together.
Let's go green.